That's right - treat your dealers and distributors like VIP's.
Why?
Because the relationship between a manufacturer and distribution is uniquely and powerfully symbiotic.
Without the manufacturer, the distributor has nothing to sell.
Without the distributor, the manufacturer has no one to sell and service the equipment - no one to take care of the customer.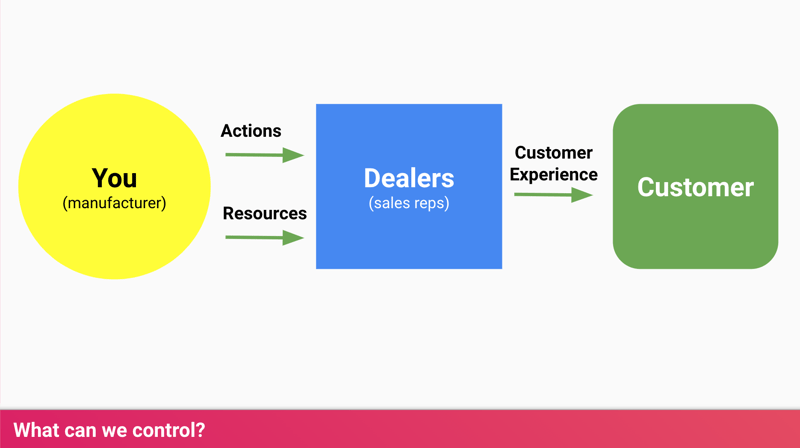 Richard Branson's famous quote about taking care of your employees so they can take care of the customer applies here.
Your distributors are the face of your brand to customers.
You need them to be educated, prepared, self-confident so your brand values come through loud and clear.
So find out what they need and give it to them.
Make their jobs easier, not harder.
Help them out.
In other words, help them help you.
What's next?
If this resonates, we have a few more ideas to share with you: