Easy-to-Use Interactive Sales Training Tools
Operating as an effective salesperson in the B2B marketplace requires having an extensive knowledge of your company's products and features in addition to those of your competition. In many cases, businesses cannot afford to spend months of training on new sales team hires before they expect them to produce results. Many times, sales personnel are thrown into the fire, so to speak, without proper knowledge of preparation – something which is not beneficial for the company, the employee, or the customer. That's where digital sales enablement and interactive sales training tools are so valuable. BAM! provides you with an exceptionally efficient and simple to use mobile sales training app that gives you control of exactly what is published to your team, giving them the exact information they need to succeed.
Sales Training App
The vast majority of online purchasers conduct research before making buying decisions, even if they purchase offline in the end. Prospects today learn a significant amount of information about a product and a company before they ever speak to a salesperson. As a result, it is vital for salespeople to have the wealth of knowledge they need at their fingertips to speak to customers about every and any detail of the product, including product specs and custom requests. The interactive sales training tools available through our sales training app perform this function effectively.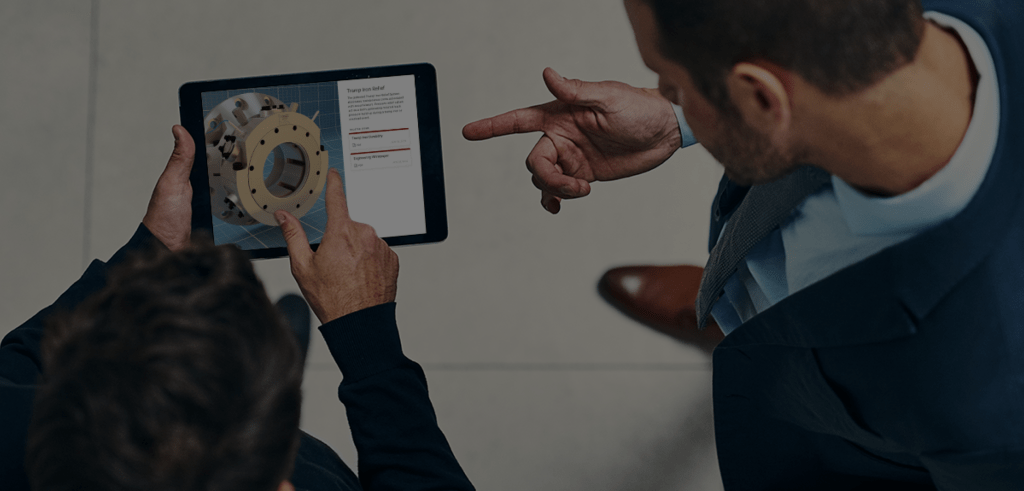 Helps Green and Veteran Salespeople Alike
Our sales enablement tool enables the brand-new, "green" salesperson in addition to the salesperson with many years of experience to benefit significantly from access to a wealth of resources – this includes product comparison tools, resource libraries, cost calculators, and more. This tool provides an exceptional knowledge base to educate and train new hires and prepare for upcoming sales opportunities.
Highly experienced salespeople can also utilize our mobile sales training app to great advantage. This is especially true due to the fact that various customizations with complex B2B products can easily change the cost of ownership. Even seasoned salespeople may not have all of this information memorized. It is also beneficial to have a solid reference tool available to confirm product information or percent visual aids to your customers to demonstrate a certain feature of a product. This app can make sales training faster and help your sales force to save what might otherwise be lost sales.
To learn more about our sales training app that includes highly effective interactive sales training tools, complete our contact form to send us a message.