Simplify Sales and Marketing with
On Demand Mobile Content.
BAM! helps manufacturers simplify information on complex products and options across your entire sales network.
The result?
Higher engagement, confident sellers, and loyal customers.
BAM! has been recognized by G2 Crowd.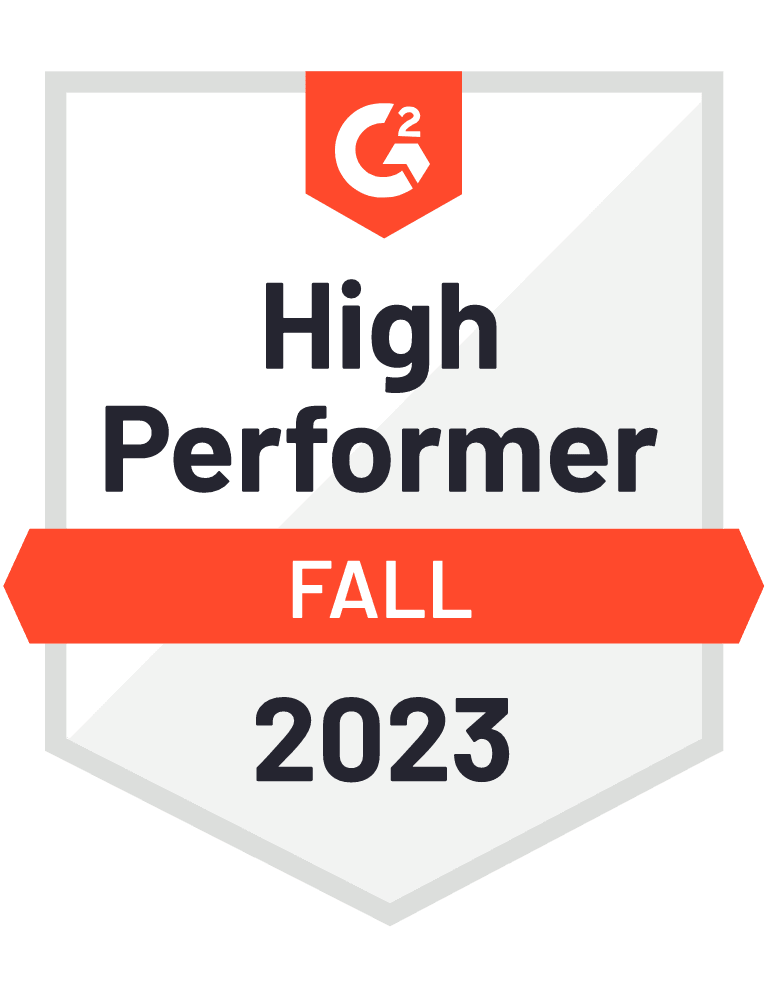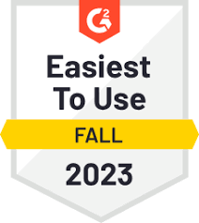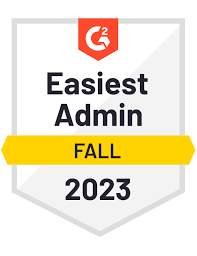 2,700 users and counting...
Teams that want results trust BAM!
case study
Freightliner reduced sales ramp-up time by 55%
"You can't imagine how pleased our customers and dealers are with this app!"
Freightliner came to Pop Art looking for a way to empower their dealer network and share real-time information across their full portfolio of on-highway, medium-duty and severe-duty trucks. The solution needed to be easy to learn and user-friendly to encourage adoption of the new technology.
Customer interviews, use case testing, UX exploration and native iOS development resulted in an intuitive, easy to use iPad application. Input from Freightliner sales teams around the country proved invaluable in helping Pop Art create an attractive and effective solution. Since that the first version of the Freightliner Sales Tool (FST), we continue to utilize customer feedback and app analytics to optimize FST, iterating high value improvements in order to better serve the dealers that now rely on this sales enablement tool.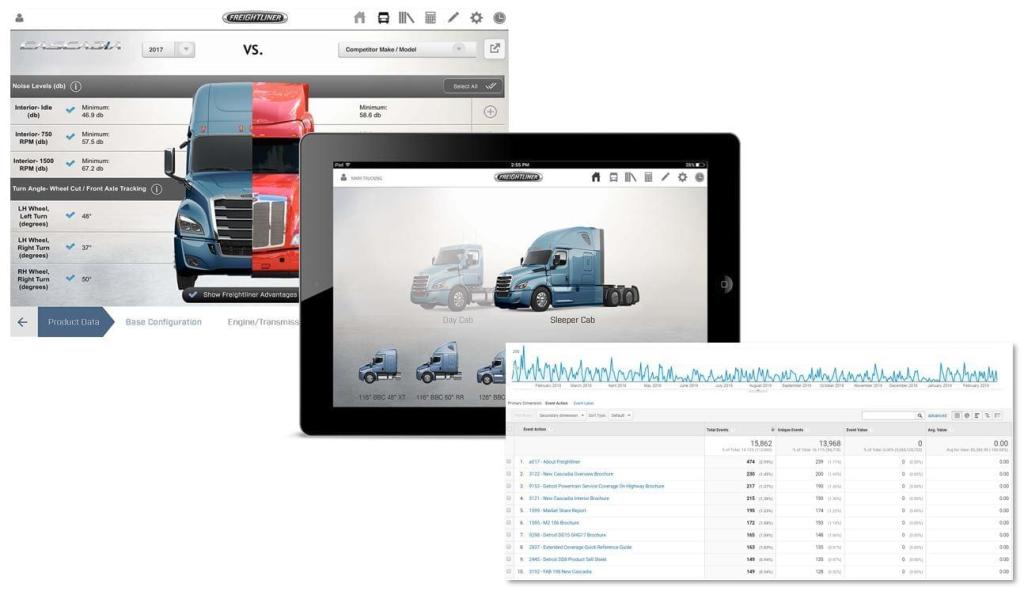 Freightliner Sales Tool (FST)
FST gives every salesperson the assets they need, as well as functions as a robust training application for both new hires learning for the first time and seasoned veterans looking to brush up on their knowledge.
"For most salespeople, it is nearly impossible to know everything that might come up in a sales situation off the top of your head. You can't imagine how pleased our customers and dealers are with this app!"
case study
General Kinematics reduced sales support requests by 25%
"With BAM! I have a mobile tool we can access anywhere in the world, online and offline."
General Kinematics was struggling to deliver up-to-date marketing materials and content to their sales reps at critical moments. They were looking for something the sales team could use as they went out to meet potential customers, on site and at trade shows.
"I wanted a centralized content portal they could use in their day-to-day sales process. I tried working with a local individual to build it from scratch, but that was not successful."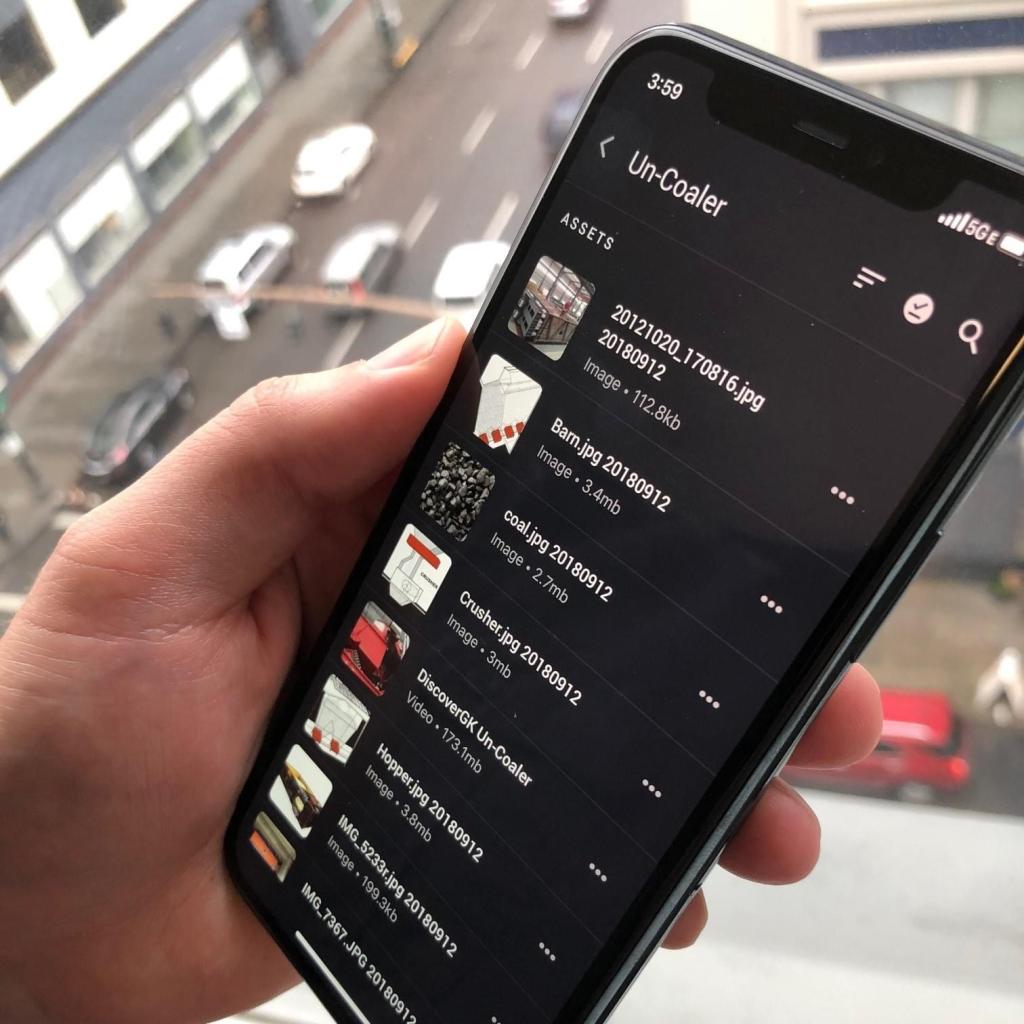 BAM! delivered real-time asset and data updates driven by a powerful online product catalog, as well as an easy-to-use mobile sales tool. And, with BAM! news alerts, General Kinematics was able to get everyone on the same page for new campaigns, product updates and the latest marketing materials.
"Now I have a dashboard where I can communicate things that need to be top-of-mind for the sales team, and I can update very consistently in a way that DropBox can't. With BAM! I have a mobile tool we can access anywhere in the world, online and offline."
case study
WFG National Title reduced sales support requests by 33%
"This has created a better connection between the marketing team and the sales team."
With over 1,200 employees nationwide, WFG struggled to find an efficient, affordable solution to organize a chaotic, growing array of marketing and sales materials. The company was using different platforms to distribute marketing content. Version control issues were rampant. Marketing wanted to take control and tame communications between the teams.
"Our sales team pretty much lives their lives on a mobile phone and using a system like DropBox was a challenge. It wasn't functional for our sales team to access, download and view, and search for things that way."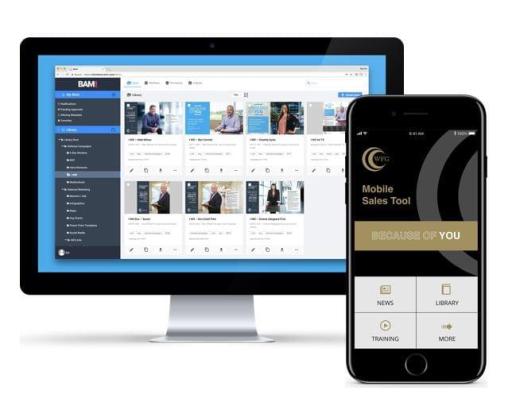 BAM! provided the marketing team with a digital asset and data management system that allows users to quickly access, view and download the content they need to perform their jobs more effectively and efficiently. Permissioning and user roles help ensure specific users have quick access to the materials and content that are appropriate for their role and their market.
"It is important for our sales teams to feel confident that they can go out to meetings with clients, going from one appointment to another, and pull out their phone knowing they have every asset they need right in front of them. This has created a better connection between the marketing team and the sales team."
case study
Cestus cut sales training time by over 70%
"We started getting new distributors onboard almost every single week."
Cestusline produces gloves ranging from basic utility and gardening gloves to oil resistant and anti-vibration technical gloves. Their 80+ product line can be overwhelming for the sales staff, customers and distributors. Cestus saw in BAM! an app they could customize quickly and use to mobilize their sales team effectively. Before BAM!, it was a challenge to train new sales reps.
After BAM! was implemented, Cestus started seeing sales reps understanding the product line much faster than they had experienced before. And by onboarding faster they were able to start selling a lot sooner.
"The faster they can learn something, the better they can push their sales numbers higher."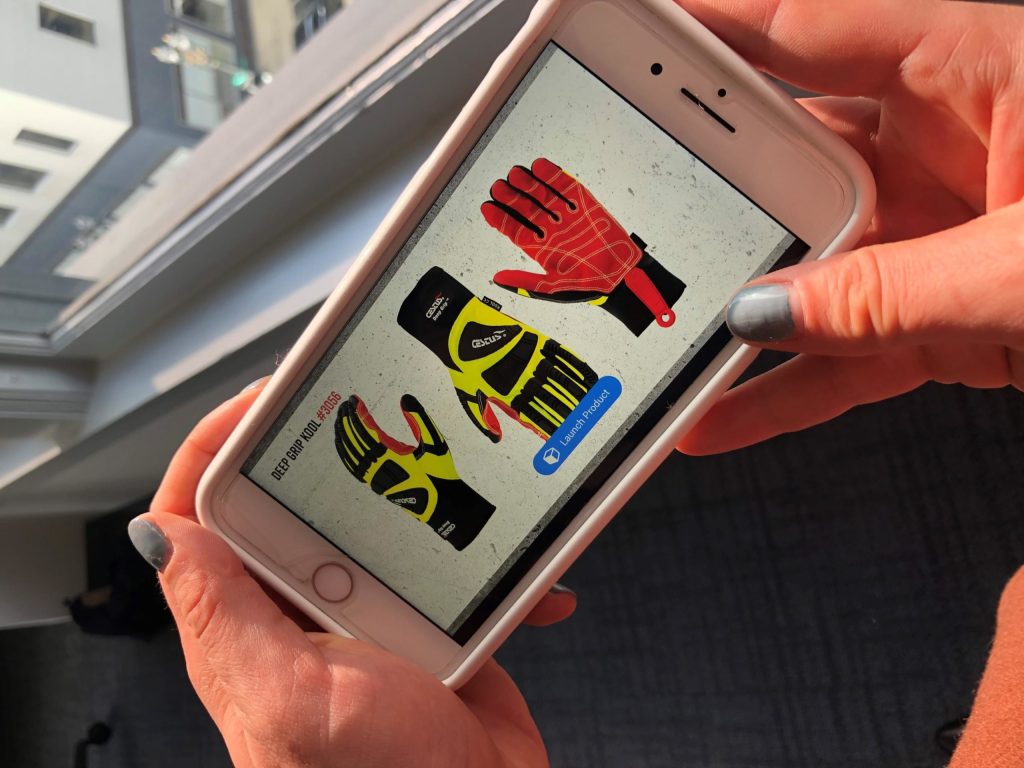 Even after training, sales reps were only regularly pushing a handful of products because it was hard to remember everything when interacting with clients. BAM! keeps the whole product line top of mind.
"We were having issues with salespeople only pushing 1-5 products consistently and forgetting the other 75. With BAM! they were able to remember more products that might work for a given customer because BAM! kept everything in sight."
BAM! also helped the sales reps demo better to distributors, giving Cestus an edge over companies who were describing product by phone.
"We started getting new distributors onboard almost every single week by doing online demos of the app. We had not seen that before."
BAM! helps you mobilize and enable your entire outside sales and service network.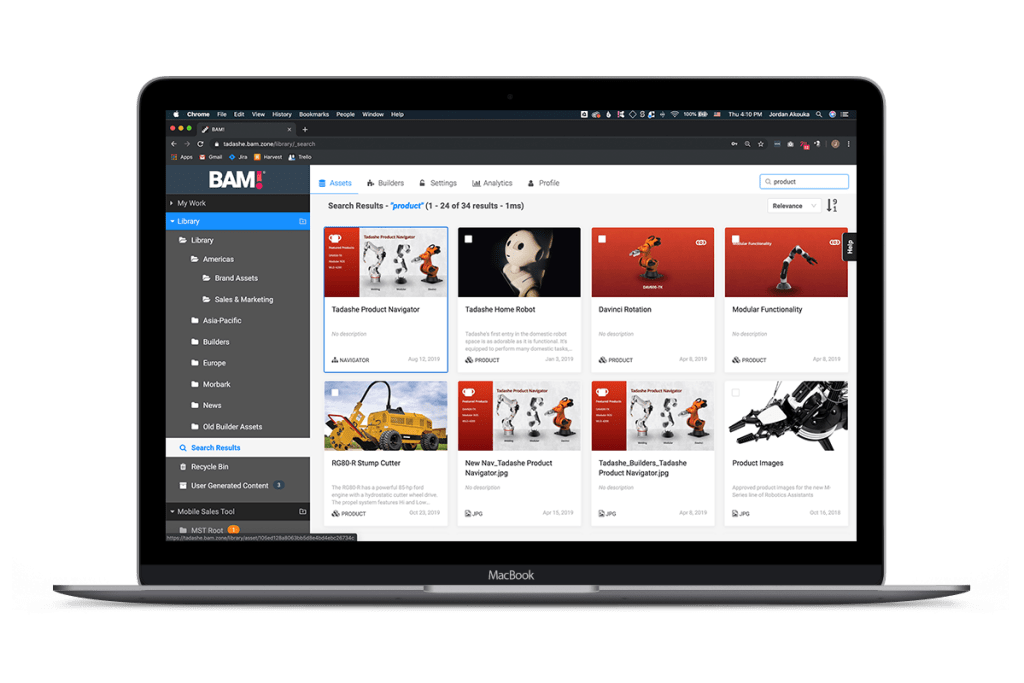 BAM! puts your whole catalog at your fingertips, with granular permissions for who sees what.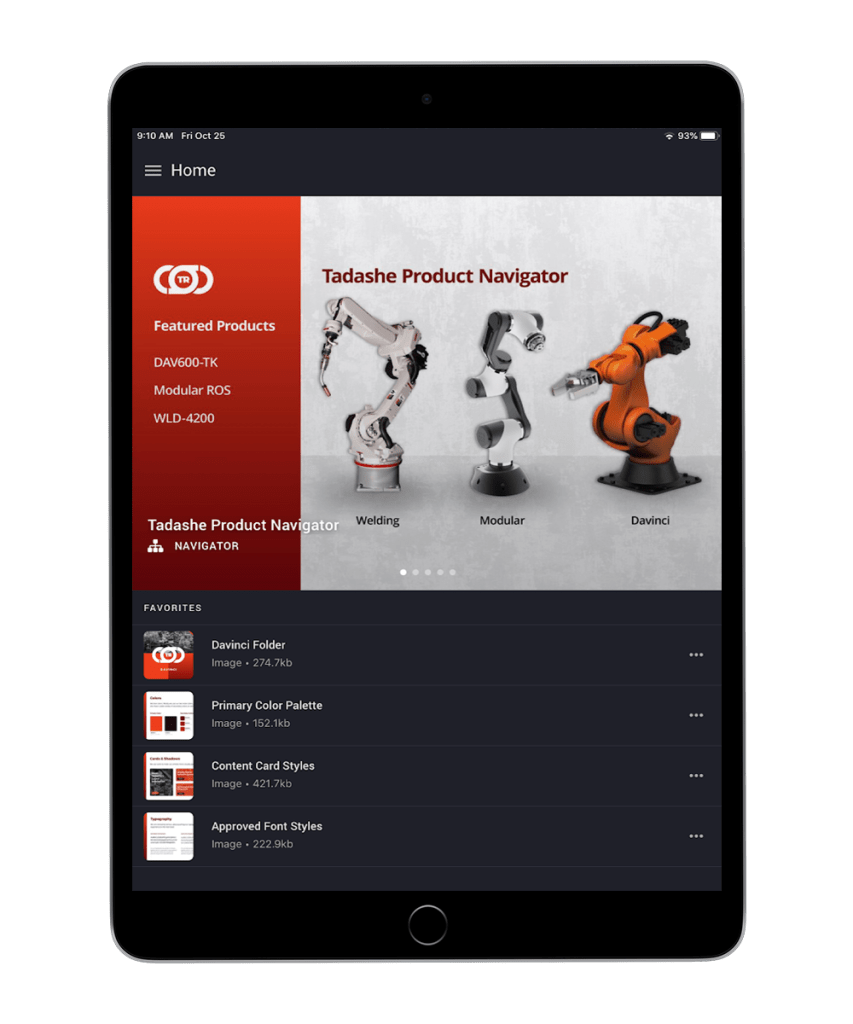 BAM! enables your tablets to become mobile showrooms on the sales floor or on the road.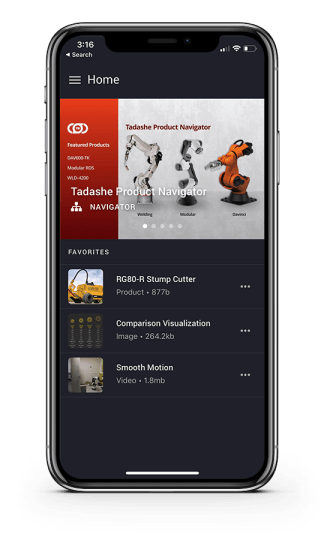 With BAM!, all the smart phones you're subsidizing suddenly start to pay for themselves!
"Very easy to navigate as a user."
"We've been seeking a uniform, structured file system that can be published and deployed simultaneously across all of our mobile team members. It's great to have something that always reflects the most current, approved sets of information. I am more often than not defeated by technology, but this has been really painless to use and understand."
Steven James , Aggregate Equipment Sales
"Not your ordinary asset management"
"The interface is really intuitive, and the BAM! team was fantastic to work with every time I had a question. It's like they designed it with my needs in mind — every time I wondered to myself, "Hmm, what if I could…" then BAM! The functionality was there. It really is the complete package. I know this will make my everyday business operations easier, but I can see how it would be beneficial in a wide variety of other industries, too. This product makes me and my entire team look good."
Allison H, Principal