Field Sales Management Apps
BAM! helps OEM's create the most informed and sales-ready outside sales networks in the industry.
Sales reps in the field need a different kind of sales tool to stay current on product information and become high-performers, a tool that:
Works on all their mobile devices, phones and tablets

Information that can be instantly accessed from anywhere (even offline) and easily shared with customers

Unifies communication across the entire network
Trusted by leading manufacturers: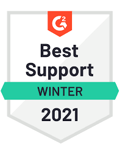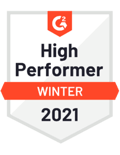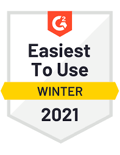 A Field Sales Management App for Outside Sales Networks
Managing a distributed network of sales reps, whether they are dealers, distributors, manufacturer's reps, channel partners or all of the above poses a number of difficult and unique challenges that other types of sales networks don't face.
Is it possible to solve the problems of outside sales communications with new systems, processes, or even a new mobile sales app?
It depends on a number of considerations and factors, including:
Geography - sales networks spread over a large area, regionally or even internationally, make it difficult to manage and control information
Size - outside sales networks can range from hundreds to thousands
Context - distributors vary a great deal not just by location but also by organizational differences
Independence - most outside sales particularly in heavy equipment and industrial manufacturing are independent representatives, meaning there is direct employee control
Competition - many outside reps are multi-line out of necessity - there simply isn't enough business in a single manufacturing to support full-time distributors
Following is a closer look at each of these five critical problem areas.
Geography - regional or international?
The problem of physical distance manifests itself in several different ways when it comes to communication with outside sales networks. Distances can pose challenges with time zones, which increase dramatically across nations and continents.
Non-digital, non-instantaneous delivery methods become exponentially less efficient over vast distances. What could easily work in delivering boxes of information across town becomes a larger cost when sending out of state much less internationally.
Size, the "one to many" problem
Any network of sufficient size will pose new challenges to communication. The larger a network the harder it is to align everyone in the same direction and on the same information.
This is compounded by the amount of information that manufacturers seek to convey, including:
New product releases and configurations
Other training information
Customer testimonials and success stories
Sales contests and leaderboards
Any information delivery method with a time delay or inefficiency is multiplied by the size of the network, quickly becoming bloated and unmanageable.
Context is everything
Distributors and dealerships are often very different even within the same outside sales network. You might have a few very large, multi-location distributors with multi-billion dollar revenue, an executive team, robust infrastructure and well-defined practices and methods. On the other hand, some smaller distributors in the network may well have a single location and be run in a much more "Mom and Pop" type style.
The key point here from the perspective of manufacturer support is that your information delivery methods must be able to accommodate these differences.
Independence means a new set of rules
A fundamental element of using independent dealers and distributors is that they are not your employees. This makes it very difficult to exercise direct control over them in any sense. The manufacturer and distributor each have their own incentives for producing results. The nature of the relationship is supposed to be one characterized by win-wins.
But the issue that is often lost on the manufacturer is simply this: the primary way that they can add value to the relationship is by making the job of the distributor easier. Too often the manufacturer simply thinks that by making a superior product they have provided all the help needed for their distributors to be successful.
Competition is fierce
A very few distributor networks are "captive," i.e. selling only one brand family of equipment. Examples would be the biggest in the industry with the most leverage and the most brand equity - companies like Freightliner Trucks and Caterpillar. The vast majority of distributors in the marketplace are multi-line.
Multi-line distributors have a lot of information to track across multiple companies. So it's no wonder that they favor a few specific brands or even just one over the others. This creates a sort of "arms race" between the manufacturers where the company that is easiest to do business with wins.
Overcoming Challenges with Innovation
Facing these daunting and fundamental challenges, manufacturers struggle in a number of areas that have become increasingly viewed as unsolvable.
Rather than invest in any sort of breakthrough innovation, many companies resort to seeking to make only incremental improvements. However, regardless of the approach to change, there are several quantitative outcomes that form a core focus of continuous improvement efforts.
Product Training - The ability to teach new reps about the entire existing product line: features, benefits, technical specifications
Sales Training - The ability to teach new reps about the sales process, asking the right questions, and how to answer customer questions
Mind Share - which brand or brands does the rep think of first when speaking to a buyer? The more attachment and loyalty reps have to specific manufacturers, the better positioned they will be through the sales process
Sales Process Length - How long does it take for a buyer to get all the information needed to make a purchasing decision?
Customer Experience - Customers tend to be more loyal and make larger purchases when they have excellent customer experiences.
Let's explore each in more depth to uncover opportunities for growth.
Product Training
The two most commonly cited gaps in outside sales rep capabilities are 1) Product Knowledge and 2) Sales Skills.
Is one more important than the other? Not really - both are essential. Perhaps we could give the edge to product knowledge because, after all, buyers want to understand the information about the product they are looking to buy, while they are less interested in being sold into something they may or may not actually want.
But why are these two elements of a sales rep's repertoire so important?
Without a basic amount of product knowledge, it's impossible to answer customer questions and guide the customer to the right product purchase. And without sales skills, it's impossible
Product knowledge gaps can be shored up in two primary ways: more effective training at the beginning of the rep's tenure and better reinforcement of knowledge over time. (Note: 90% of knowledge is lost if not reinforced / used within 30 days.)
Sales Training
To be competent at sales, the first capability to have is to be able to ask the right questions. This process of getting information from the buyer, which never really stops throughout the entire sales cycle, is often called "Discovery." The better you understand why a buyer is in the market for a piece of equipment, the better able you will be to advise on the right purchase.
But most often outside sales reps do not have formal sales training of any kind and are unprepared by manufacturer's training programs. This puts them in a very different position when highly prepared customers who have done extensive research ask very detailed questions.
The solution could be something as simple as providing the right questions to ask, good answers to frequently asked questions, and a product-customer fit matrix based on the information gained during the discovery process.
Mind Share
How do you ensure that your distributors think of your product first when talking with buyers?
The first key component is to make it easy to do their jobs. This involves answering questions, providing information on key features and benefits, and sharing critical information to validate a purchase, such as through product comparison features and sales calculators.
Sales Process Length
One of the biggest frustrations to afflict equipment buyers is how long the buying process takes generally and how long it takes to answer questions specifically. They have a problem to solve and they don't want it to take forever to solve it.
Customer Experience
There are many elements to the experience that customers have during the buying process. Everything from environmental factors like the professionalism and cleanliness of the dealership, the confidence and professionalism of the people you deal with, the promptness and accuracy of information follow-up, and the ease of processing the order form and any additional paperwork necessary to complete the transaction.
Centralized Solutions are Less Effective
Sales reps are unlikely to all consume information the same way from the same place. Some will prefer working from a desktop computer in the office, while others will prefer the mobility of a laptop. Still others will prefer to access information via mobile devices which of course could be in the form of a smartphone or a tablet. Some will be on iPhones (iOS) while others will be on Samsungs and various other non-Apple providers (Android).
A New Generation and the Great Resignation
A major shift is underway in the world and specifically in the category of equipment sales.
Reps are getting younger. Much younger.
Equipment distribution has a not entirely historically accurate image associated with it: that of middle-aged men with southern drawls and spittoons somewhere nearby.
Some of the more colorful imagery may not be entirely accurate, but the demographics are not unfamiliar to anyone in the industry. Now as the old guard are nearing retirement, a new generation is coming in to take their place. And this new guard is quite intolerant of old methods and just won't accept a role in which all the information needed to do their job is in a three-ring binder or dusty folders.
The other issue is job mobility. Younger workers are much more unwilling than previous generations to tolerate an environment and/or a job they simply don't like.
What to do? Go Mobile…
It's clear that users want to be able to access information from wherever they are, whenever they want it. Convenience is everything to reps who rely upon information to do their jobs. To hit the mark with modern selling tools for outside sales, it's important to understand the critical ways to address the fundamental problems:
On demand information for current product content and reinforced sales training
Accessible any time, anywhere, even without an Internet connection
Available across devices - desktop, mobile (iOS and Android)
Only a solution that addresses the core issues above has the potential to reach a large, distributed outside sales force.
To learn more about how a field sales management app can help your business, please reach out or schedule a demo of BAM!